Posted by Michael on 17th Jan 2018
We have many types of Carbon Fibre Vinyl Wrap from Chromatic Vinyl Films in stock and we often get asked by customers which one is best for there project. Our range include 3D, Gloss and Super Gloss Carbon Fibre Vinyls in a range of colours. All are highly conformable with heat and have an Air Drain on the adhesive side which allows for a bubble free finish. Here we explain each type and what they are mostly used for.

---
3D Carbon Fibre Vinyl Wrap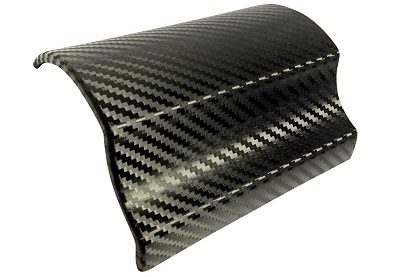 This is a Twill Weave pattern Carbon Fibre effect wrap which is Textured and has a Dry Matte finish. It comes in a range of colours but the Black is by far the most popular. It is also one of the easiest vinyls to use as it has great conform-ability when heated which makes it perfect for the first time wrapper.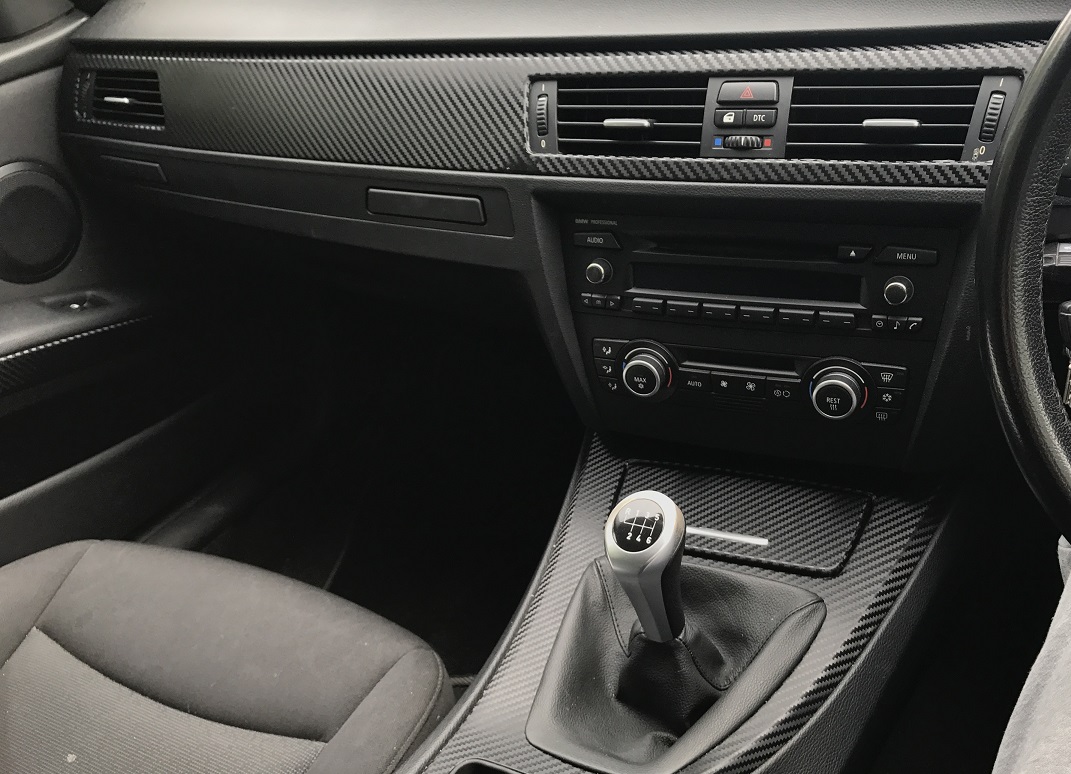 Some of the more common uses for the 3D Carbon Fibre Wrap is on car interior trim. The film is very durable and scratch resistant making it perfect for items which may get wear and tear. It is also one of the most affordable carbon vinyls on the market, for example in the picture above our customer only used 152 x 50cm size which is €9.99!! That is some transformation for under 10 bucks!
---

Gloss Carbon Fibre Vinyl Wrap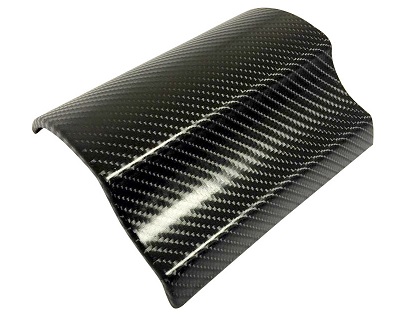 The Gloss Carbon Fibre Wrap is only slightly textured and has a circular twill weave which gives off shinier finish than the 3D version. It can be used for interior or exterior projects and is most common for partial exterior wraps like roofs and bonnets/hoods.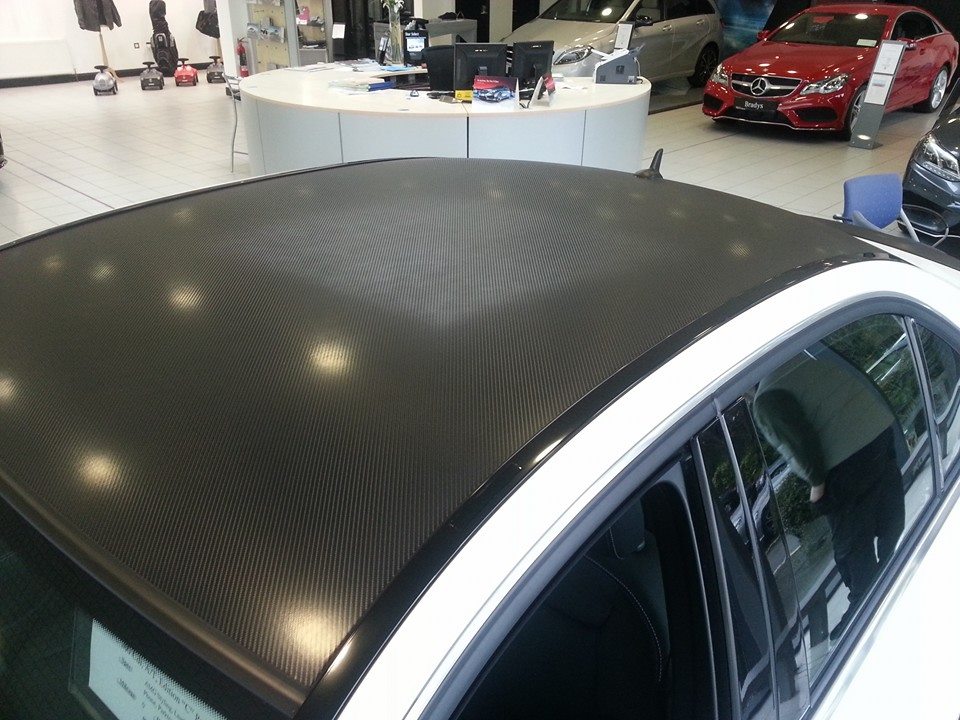 Not only is the Gloss Carbon Fibre great for cars, bikes and marine, but it is the most popular carbon fibre vinyl for architectural purposes. For customer looking to achieve a sporty motorsport themed look in there garage, kids bedroom or man cave this is a perfect vinyl. With the smoother finish it is also easier to clean and maintain.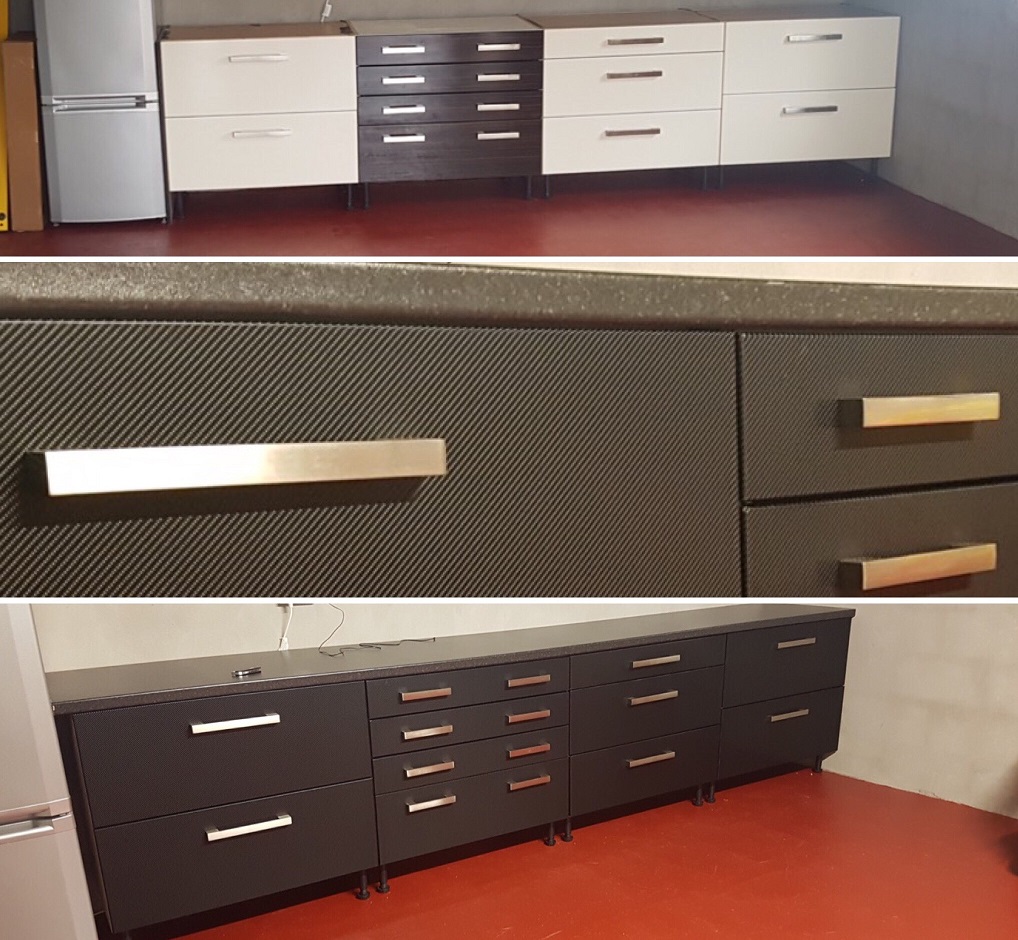 ---

Super Gloss Carbon Fibre Vinyls
These are the most realistic Carbon Fibre Vinyls on the Market. They have a wet glossy look which mimics the real thing. We have 2 versions of this wrap, the standard gloss and the 3D. The only difference between the 2 are the weave pattern of the carbon. See Pics below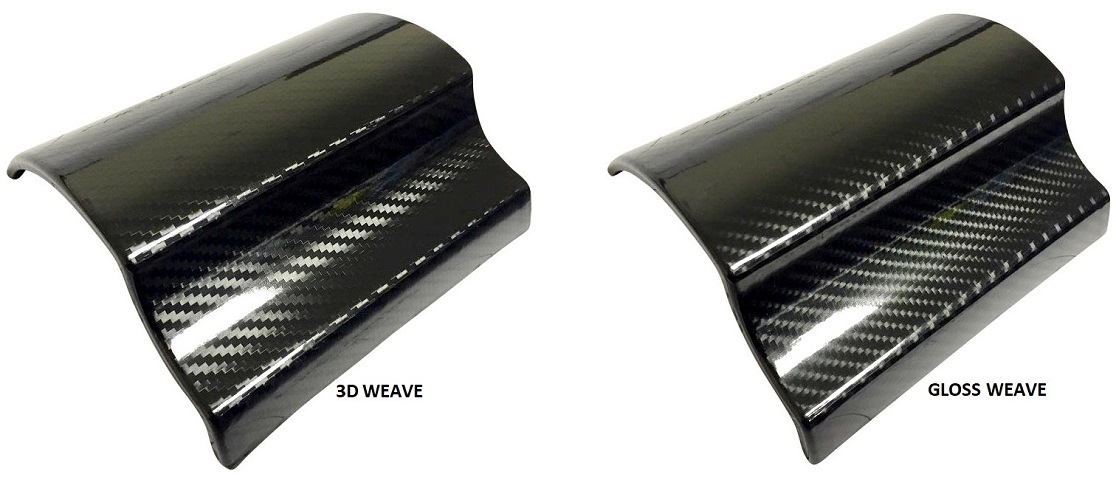 These vinyls are mostly used on interior wrapping projects as they need to be sealed at the edges with primer tape for exterior use. As they are laminated they are a bit thicker than the Gloss and 3D Carbons so intricate and complex shapes can be tricky. So if your looking for a sporty realistic carbon finish that you may find on a M4 or RS5 these are the vinyls that will achieve this.