Posted by Mike on 12th Mar 2018
Our popular Motorcycle Wrapping Kits now come in different sizes to suit Moped/Scooter, Dirt Bike, ATV Quad, Sportsbike and Tourers. These kits are available in most of our styles including Carbon Fibre, Camo, Matte, Gloss, Stickerbomb etc..
The kits include the vinyl and also the squeegee and blade to wrap your bike or ATV. All you need is a heatgun/hairdryer. We have different sizes of vinyls in each kit to suit your bike or ATV so have a browse of all our kits here.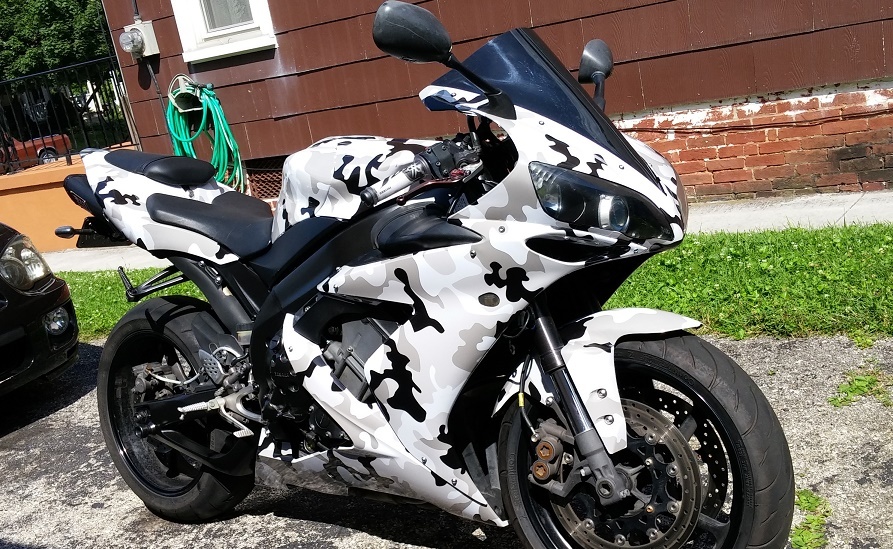 The Arctic Camo Sportsbike Kit uses here on this Yamaha R1.
The most popular motorcycle kits we have are the Camouflage Vinyls which will give you bike that unique look for the fraction of the price of spraying. These bike kits are fully removable so you can go back to stock when needed.
The Camo kits include many different styles including Arctic Camo, Digital Camo, Realtree Camo, Woodland Camo, Desert Camo, Army Camo etc..
Our Enduro Size Desert Camo Bike Kit used on this BMW GS.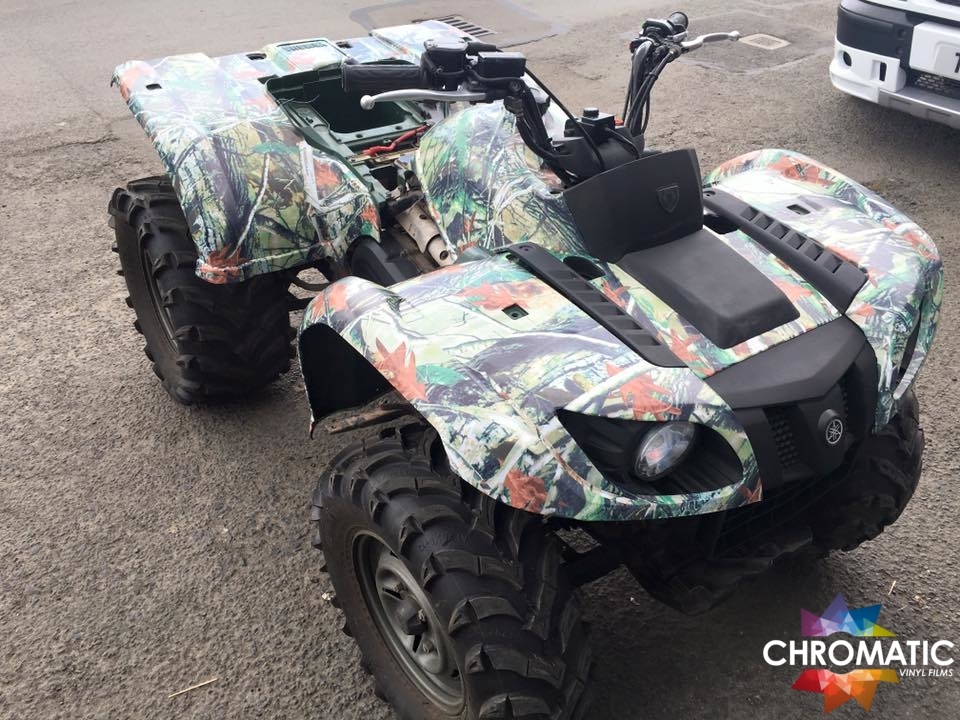 Our ATV Quad Size Realtree Camo Kit used on this Yamaha ATV.
Another popular wrap for your motorcycle is our Carbon Fibre Wrapping Vinyls. Available in many different colours they add a sporty unique look to any bike or ATV. We have 3D or Gloss versions in many colours.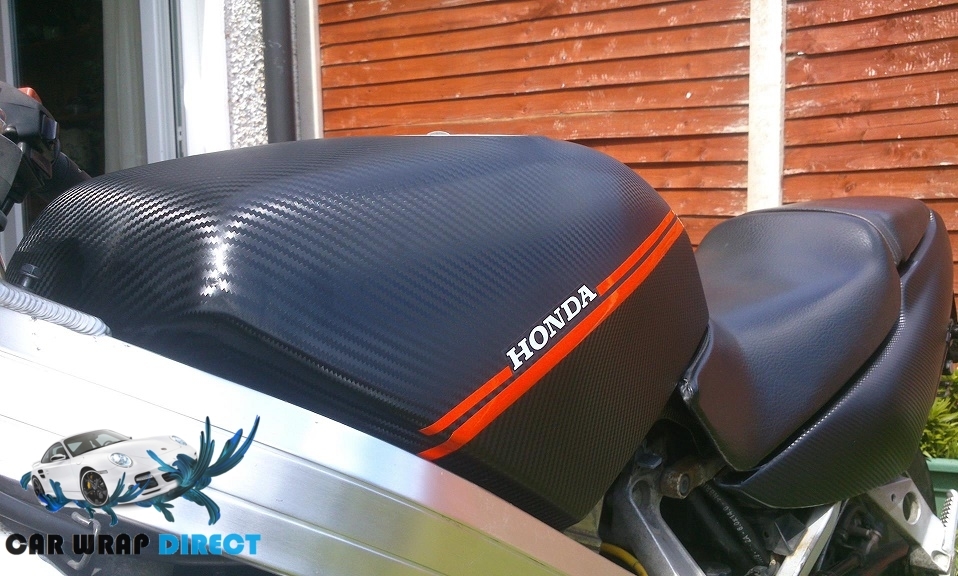 Our 3D Carbon Fibre Wrap on a Honda Motorcycle.
If you are looking to wrap only a small part of your motorcycle or ATV then we sell all these wraps in many different sizes, have a browse on our website here.